Ulta is one of our favorite places to go when we want to indulge in a big shopping spree. They have the best and widest variety of brands that fit every budget, taste and beauty concern. We could literally spend hours there, even when the sun is shining, and it still wouldn't be enough time. Here are some of our must-have summer-perfect products from our latest Ulta adventures. Keep reading and take many screenshots!
Glazed nails continue to be one of the hottest trends of the summer. Combined with the whole Digital Lavender moment, these glue on nails are a must-have purchase.
If you haven't gotten on the press on pedicure bandwagon, it is a great time to start. These imPRESS press-on toenails take minutes to apply and require zero dry time! They also come in handy on weekend trips and anytime your pedicure gets smudged or chipped and you have no time to run to the salon.
There is still a lot of summer (and summer parties) left! These press on lashes are easy to apply and instantly create a glam look. They come in many varieties from more natural to va-va-va voom.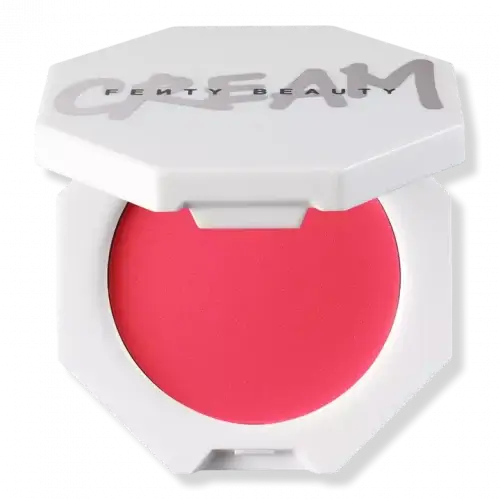 Cream blush is perfect for summer because it tends to last longer and blends easier. This one by Fenty is amazing and comes in a fabulous array of shades. I love the bright juicy pink Strawberry Drip shade because it goes great with a tan.
This brush on lash glue is a cult favorite. We even know people who buy these 10 at a time. This glue is destined to make your lash application process easier and of course longer lasting. 
It is no surprise that Miami-based Ofra Cosmetics makes a superior setting mist. Keeping a beautiful face of makeup on all day is quite the task, especially in August in South Beach.  Their highlighters and blushes are also some of our faves. 
My co-worker, who is a self-proclaimed beauty junkie, turned me on to this brand. Natasha Denona's eyeshadow palettes are AMAZING. The colors are stunning, buildable, blendable and long-lasting. The palette is definitely a beauty investment, but one that is well worth it.
Not only does the name 'St. Bart's' conjure up the ultimate summer fantasy, but the scent does too. It is beachy and coconut and just heavenly. The cream is lightweight, yet super moisturizing and perfect for parched summer skin.