Virgo is the sixth sign of the zodiac and covers the time period from August 23rd to September 22nd. It is an earth sign and is represented by a maiden carrying a shaft of wheat. Everyone should have Virgos in their lives. They are practical, hardworking and caring, organized and supportive. They are also known for their kindness and nurturing personality. Some of our fave Virgos are Beyonce, Zendaya, Pink and Cameron Diaz. We picked out some special gifts that we think would make any Virgo very very happy. 
Blue sapphire is the birthstone of the Virgo and this delicate solitaire is the perfect everyday jewelry piece. Your bestie can wear it alone or with more necklaces for a trendy layered look.
Shades of chocolate and latte make up the Virgo color palette and these imPRESS press on nails fit right in. We love how these nails go with Fall's hottest color palette. Your busy Virgo gal will appreciate the no dry time and effortless application of the best no glue instant mani.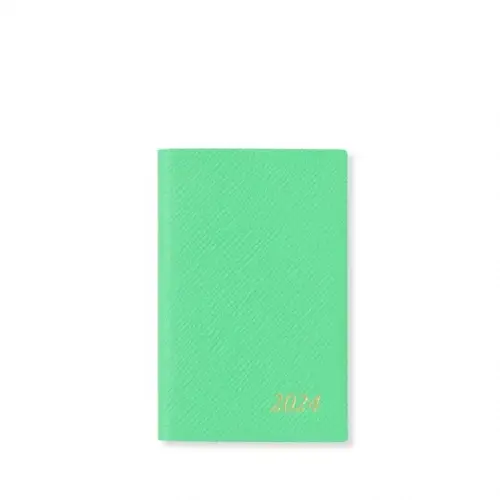 Your organized Virgo pal will adore this luxurious agenda in the most saturated shade of peridot from the legendary London-based paper house.
This sleek and chic Virgo candle has an earthy scent and looks amazing on a coffee table, vanity or anywhere a quiet luxury vibe is being created.
This irresistible earthy scent will make any Virgo extremely happy. With notes of sandalwood, cedar, vetiver and cinnamon, this is the scent that will get her stopped on the street and at parties.
Beauty sleep is a necessity, especially for hardworking Virgos. Silk pillowcases are known for helping to prevent facial wrinkles and we love this one from Slip in a rich shade of latte. 
September is all about creating a new fashion perspective and this chic woven leather bucket bag would be a welcome addition to any Virgo's fall wardrobe. Its practical saddle color and crossbody style is just what the Virgo girl will appreciate.
Bold bangles are a major fall trend. This brushed golden one literally will go with any look. Buy one for your Virgo bestie and then one for yourself.
Give your busy Virgo bestie the gift of lash in a flash. This Falscara Starter Kit has everything she needs to get statement lash looks whenever she wants.