We all know the red wine girl, we all know the white wine girl, and the martini girl …but what about martini girl's grittier, edgier, less polished counterpart? Internet, please meet the whisky girl. The whiskey girl, please meet the internet's obsession with you.  
The easiest way to describe this new makeup trend is just how TikTok users would describe it, a "gritty bronzed look."  The brown smokey eye and the all-over bronzed glow being the key to achieving this sultry look. If you ask us, this makeup trend is perfect for a night out on the town with the girls or even a first date with that special someone. Trust us, wherever you go, you won't go unnoticed.
The best part about this makeup trend is that you don't have to be perfect. The grittier the look the better. 
@zoekimkenealy MAKEUP FOR A WHISKEY VIBE 🥃 😎 This is very cool girl, gritty, bronzed hot makeup. You'll look so good you gotta pull this one out. PRODUCTS: 1. colourpop shadow stick, so celestial and gimme a sign 2. Kaleidos highlight, ray rider 3. Gen see beauty cruise eyeliner, brown (Milano) 4. Silver shimmer by Haus Labs 5. Gen see beauty arch support brow gel medium brown 6. MAC sun struck bronzer, deep bronze radiant finish 7. Benefit high beam 8. Lancôme lipstick, but first cafe 9. MAC lip liner, chestnut #edgymakeup #messymakeup #maccosmetics #hauslabs #colourpopcosmetics ♬ original sound - zoekimkenealy
If this is your vibe, here are simple steps on how you too can achieve this look. 
For an extra oomph, add Falscara  Mocha Wisps ($7.99) and matching mani. We recommend the styles below from KISS Products and imPRESS Beauty. 
imPRESS Design 'Time Flies ' ($9.49)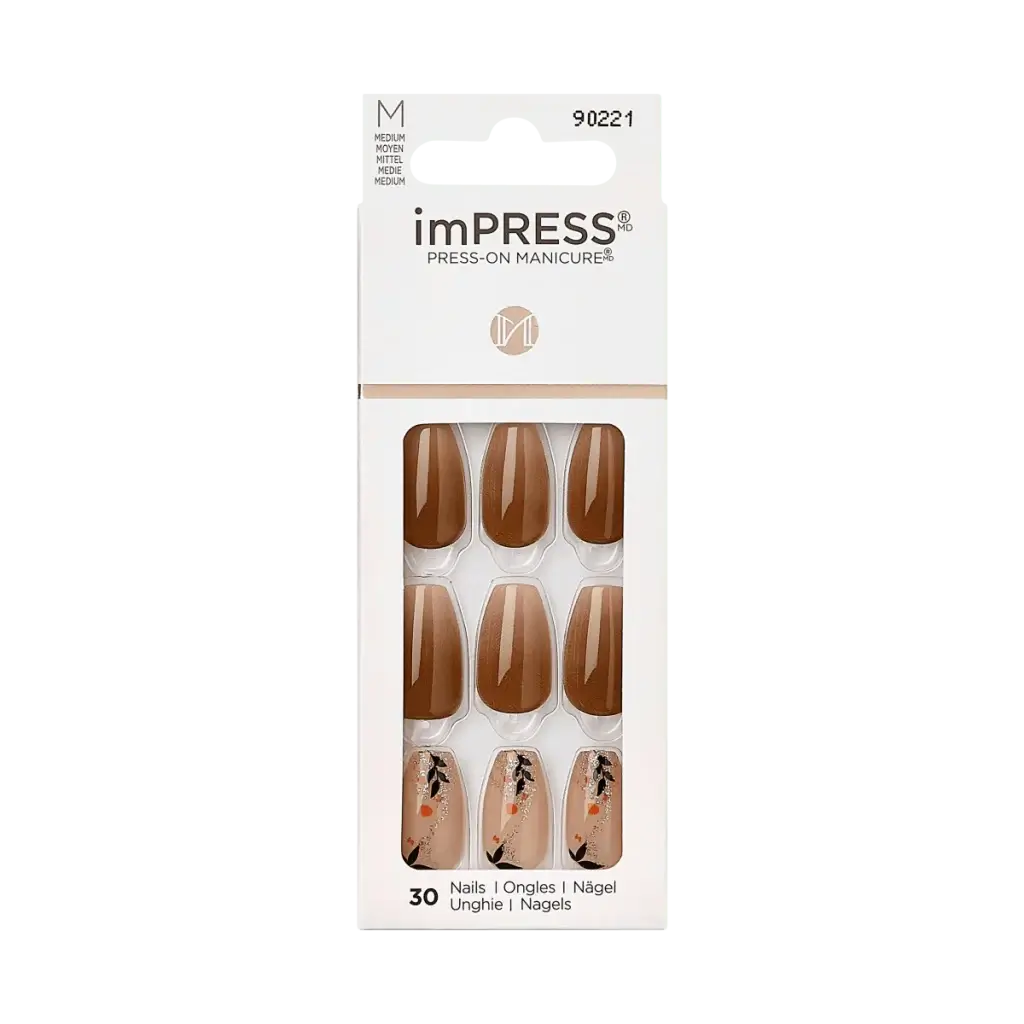 imPRESS Design 'As Usual' ($9.49)
KISS Gel Fantasy 'To Die For' ($8.99)
So, are you ready to unleash your inner whisky girl? If this makeup trend aligns with your vibe, it's time to get creative. Follow the simple steps outlined above to achieve the ultimate gritty bronzed look. From eyeshadow sticks to brow gels and lip shades, we've got you covered.
Don't be afraid to experiment and make it your own. The whisky girl look is all about embracing individuality and celebrating your unique beauty. Are you up for the challenge? Give it a try, and who knows, you might just discover a new makeup obsession that perfectly complements your bold, untamed spirit. Cheers to being the whisky girl of your dreams!